About Lou Lou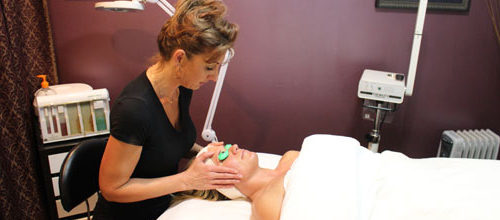 After more than 30 years in the skin care business, Laurelle has consulted and coached thousands of clients about skin care, and how to get the best results possible. She uses a consulting method with each individual client to help remedy the concerns of their skin. Anti-aging, and acne are her 2 most popular processes to guide clients through. She educates clients about skin, and what to do to improve they way the skin looks. With her simple to follow formula clients get fabulous results, they didn't imagine possible.
Some of the questions clients ask;
How can I manage my breakouts?
What do I do with the wrinkles?
Why does my skin change with minor environmental changes?
Why does my skin change with what I eat?
Why does my skin respond differently over the course of weeks?
Why do some of the cosmetics I buy cause irritation or break outs?
How can I manage all of the above and still live my life?
Let Lou Lou guide you through those questions and many others that will come up. Learn how stress, and hormones affect the skin. Understand how the skin responds with the lymph system to remove toxins from the body, and how it works with the skin. The muscles under the skin, and the connective tissue with together; Lou can coach you on how to get the best results by getting the 2 systems in sync.
Everyone knows that light has power. Too much sun and you can get sunburned; not enough sunlight and some people can suffer seasonal depression. With the addition of Colorpuncture, a type of light therapy, create quicker resultscan be achieved, as well as, relieve tension in the skin, lymph system, and reduce stress. Lou studied Colorpuncture in California, as well as Switzerland. It was created by Dr Peter Mandel.
After working for over 10 years in the cosmetics industry with Clinique, Christian Dior, and the lead make-up artist for Chanel; Lou Lou developed her own private label of cosmetics, and can be your guide to get the best coverage, as well as the best color palette for your individual style. Come learn about the newest technology for the best complexion, and presentation. Stay up to date on the newest colors for the upcoming season.
When you book your appointment at Lou Lou's, Lou is the only one that will work on you. She is the only Massage Therapist, and the only esthetician. You will never get some new person that doesn't have a clue, or even worse; doesn't care. Lou will be your care taker ever time you come in.
No more phone tag. Clients can easily schedule with Lou by using her online scheduler. See her openings, and book appointments easily and quickly. If you need to change your appointment, it can be done online as well. You don't have to wait for her to open during business hours; you can schedule yourself in the middle of whenever you get a moment. Lou also has a simple text reminder when you book your appointment.
Lou was trained for medical aesthetics as well. She can remove brown spots and aging spots during your treatments easily. Her Master Esthetician licensure and extensive skills, allow her to be able to give the best peels, facials, and microderm abrasions. Come see how soft your skin feels after a treatment.
Lou has worked with Crystal Rigby, President of Crystal Skin Products, and can coach her clients on how to pick the best products to help maintain the best results. Crystal Skin Products formulated by Crystal, as well as a Dermatologist. Come find the best fit possible for your lifestyle, outcomes, and budget. There is a solution waiting for you. Come find out why clients ask us to  ship these overseas to them.
Lou has been a licensed massage therapist since 1994. She studied, and practiced with some of the best therapists, and highest rated Doctors in the world. She understands how to handle the muscles and connective tissues, and gets the highest review from her clients. She understands the transfer of energy, and can shift away pain, increase bodies capacity to heal its self.
Additional Body work skills Specialties
Cranial Sacral Therapy
Therapeutic massage
Sports
Deep tissue
Lymphatic
Reflexology
In summary Lou uses Cutting edge products, decades of experiences, and an intense desire to assist her clients reach the results they seek for their skin. Come find out to quickly and easily get the results you desire. Come in and experience something amazing.